Alec Baldwin 'Rust' shooting could have been avoided if 'if they had done a proper safety check : prop master
Cinematographer Halyna Hutchins was fatally shot with a prop gun on the set of Alec Baldwin film 'Rust'
The shocking death of Halyna Hutchins has left the film industry stunned.
The cinematographer died Thursday after Alec Baldwin fired a loaded weapon that was handed to him by an assistant director who mistakenly believed it was safe to use on the New Mexico set of "Rust." She was 42. Director Joel Souza was also hit and injured but has since been released from the hospital.
"[My reaction] was, 'Wow, somebody messed up,'" prop master Lucien Charles told Fox News. "When you go to work, you're not expecting to die that day. It's just a bad situation."
The 49-year-old, who is based in New York, has been a prop master for nearly 20 years. Before the coronavirus pandemic, he worked on "FBI: Most Wanted," a television series executive produced by Dick Wolf. He's currently involved with a Morgan Freeman film where the actor, 84, "does have a gun in it."
Props are anything that the actor will have in their hands," Charles explained. "We're responsible for preparing all the stuff that they need to tell the story. Whatever's in the script – vehicles, weapons, newspapers. Even background actors, we'll give them [props] to tell the story."
A prop firearm is a loose definition that could apply to anything from a rubber toy to a real firearm that can fire a projectile, The Associated Press described. However, it's considered a real gun if it's used for firing, even with just blanks. A blank, the outlet noted, is a type of gun cartridge that contains gunpowder but no bullet. Still, it can seriously hurt or kill someone close by, the Actors Equity Association noted.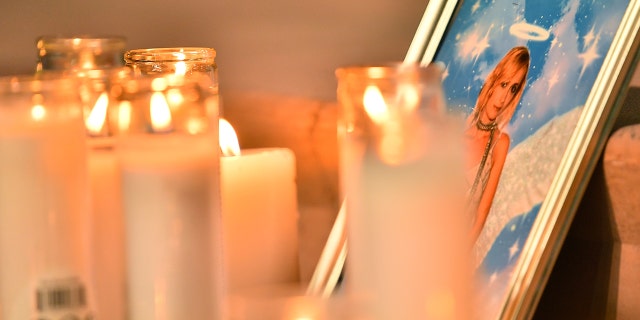 Candles are placed in front of a photo of cinematographer Halyna Hutchins during a vigil in her honor at Albuquerque Civic Plaza on Oct. 23, 2021, in Albuquerque, New Mexico.
Charles said that whenever there's a shooting scene involved, the crew has to "stay away from wherever the action is."
"Usually a camera will be there," he said. "We'll give them shade shields [and] ear protection, depending on how loud the load is. I do a safety check every time before I hand a gun to an actor. If you do enough safety checks along the way, nothing should happen. But obviously, the gun on Alec Baldwin's set was not checked. Because if it was, they would have seen the bullet in there. Because a blank and a bullet look like two different types of ammo. With a bullet, you know. You have the bullet at the end of the casing. But on a blank, the front is crimped."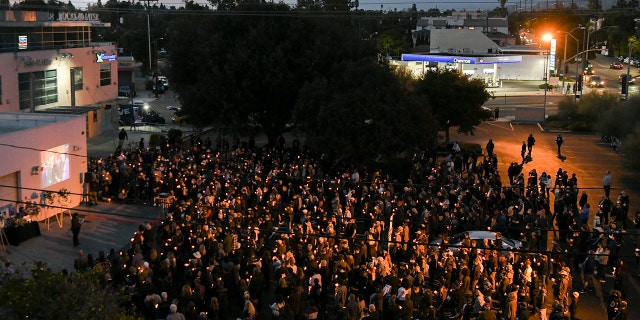 Mourners attend a candlelight vigil for Halyna Hutchins at IATSE West Coast Office on Oct. 24, 2021, in Burbank, California
"I know what I'm handing [the actor]," he said. "Plus, you can't really load a real bullet into a prop gun that's been modified. The casings for the blanks are a little thinner, a little smaller, and they modify the barrel. So a real bullet can't be put in it."
Charles also pointed out that when it came to projects he's been involved with like "The Blacklist" and "FBI: Most Wanted," the actors became well-educated with the props they were using – and what can occur if they're not careful.
"They did send the actors to weapons specialists for theatrical gun training – how to hold a gun," he said. "Because a lot of them, they don't know how to hold a gun and never shot a gun before. So they get… the same class that union members take with the vendor weapon specialists."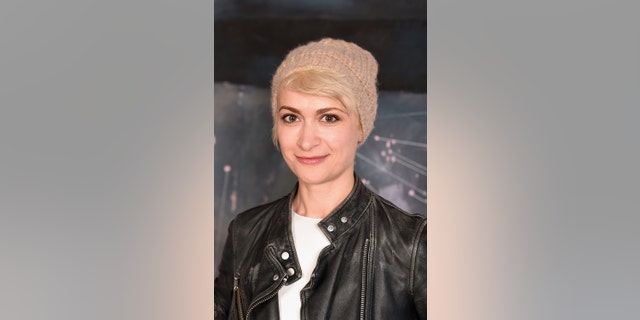 The investigation surrounding the "Rust" set that resulted in the death of Halyna Hutchins is still ongoing. 
The specific circumstances of the "Rust" shooting are still being investigated.
"[I hope] people become more aware of doing safety checks and having stricter guidelines on set," he said. "And hire a professional with the experience and the credentials to handle the job."