Khloe Kardashian criticized for posting sexy pics amid Astroworld tragedy: 'Tone deaf
Meanwhile, the reality star's sisters Kim Kardashian, and Kylie and Kendall Jenner, have broken their silence on Travis Scott's Astroworld deaths
Khloe Kardashian is facing backlash for posting a series of sultry pictures to her social media account amid the Astroworld tragedy, which claimed the lives of eight and injured many more.
Khloe, who is the older sister of Travis Scott's girlfriend Kylie Jenner, posted three pictures on Instagram on Monday wearing a form-fitting mesh outfit. Kardashian appears in full glam for the shots, one of which sees her combing her fingers through her long blond hair and others showing her striking poses in front of a white wall.
The "Keeping Up with the Kardashians" alum, 37, was immediately ripped by fans who flooded the comments section of her post with criticism.
Several people called the picture "tone deaf" and questioned the reality star's "timing" as heartbreaking details about Astroworld victims are continuing to emerge.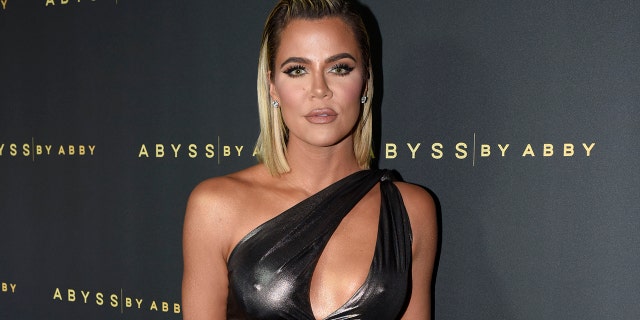 Khloe Kardashian has come under fire for posting sexy photos of herself on Instagram amid the Astroworld Festival tragedy involving Travis Scott, who is the father of her sister Kylie Jenner's first child, Stormi. Kylie is currently pregnant with her and Travis' second child. 
Another wrote, "People are watching you guys. I think we can pause this for a week or so after people died at TS concert [heart emoji] just a thought."
A third person called Kardashian's post "irrelevant" while another reacted, "Are you kidding me??"
"Read the room. The first Astroworld victim was buried yesterday," another argued.
Guess ya'll were given the okay to post after Travis death fest," another penned under Khloe's post.
 Travis Scott performs during 2021 Astroworld Festival at NRG Park on Nov. 5, 2021, in Houston, Texas.  
The Good American founder has not released a statement of her own following the tragedy. However, she did repost her sister Kim Kardashian's statement on her Instagram Story, which reads, "Absolutely heartbroken for the lives who were lost and anyone who was hurt at Astroworld. Just like all of you, our family is in shock by the tragedy. We are keeping all of the victims, families, and loved ones impacted in our prayers for healing – as well as Travis who we know cares so much about his fans and is truly devastated."
Scott, a 30-year-old Houston native, has been nominated for eight Grammy Awards. He shares three-year-old daughter Stormi with Jenner, who announced in September that she's pregnant with their second child.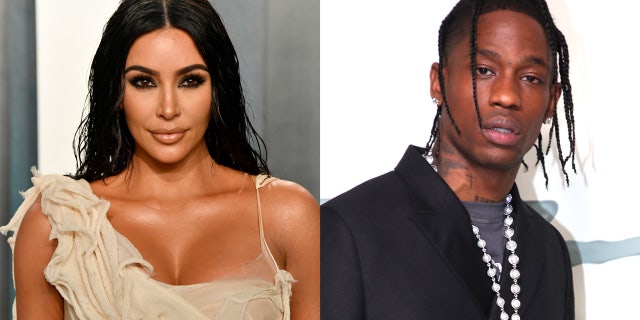 Kim Kardashian said that she is "devastated" over the deaths and injuries that occurred at Travis Scott's Astroworld festival.
Kylie and Kendall Jenner were in attendance during Friday night's concert. Kendall, a 26-year-old supermodel, also caught backlash after she originally uploaded a photo of herself standing behind Scott's massive stage sipping a drink with the caption, "Will you be at the mountain?"
Then, after the tragedy on Friday night, Jenner updated the caption and simply put a mountain top emoji in reference to the rapper's stage called Utopia Mountain. Users in the comment section quickly called out the runway star for even keeping the photo on her page in light of the loss of life.