Leni Klum joins dad Seal on the red carpet in a rare appearance
Leni Klum accompanied her dad, Seal, on the red carpet in a rare family outing. 
The 17-year-old aspiring model walked the red carpet with the musician, 58, for the premiere of the film "The Harder They Fall." The film was written and directed by Seal's (real name Henry Olusegun Adeola Samuel) brother, Jaymes Samuel.
Klum donned a black Dolce & Gabbana dress with a skirt made of Swarovski crystals while Seal went for a more traditional look in a black suit.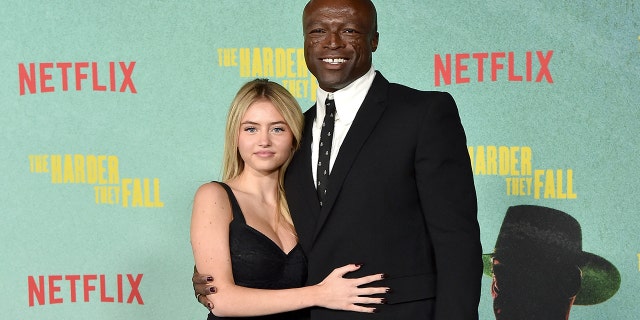 Leni Olumi Klum and Seal attend the Los Angeles Premiere of "The Harder They Fall.
In an interview with US Weekly, the "Kiss From a Rose" singer admitted co-parenting "can be challenging" and "requires teamwork."
Seal added, "If you are a team, if both parents are a team, then it's really easy and that's not a real challenge at all," but, "you have to be a team. And if you're not a team, then it can all fall to pieces."
Klum has been following in her famous mom's footsteps. She's walked in a number of fashion shows this fall including Dolce & Gabbana and appeared on the January/February 2021 issue of Vogue Germany.
The former Victoria's Secret model, 48, previously revealed what modeling advice she gave to her daughter before entering into the industry.
"She's doing the things I was always dreaming to do!," Heidi told People magazine. "I said to her, 'At the end of the day, you have to be happy with yourself.' And don't do anything you don't want to do. It's okay to say no."