Monica Lewinsky is opening up in more detail about seeing her real-life scandals play out on the small screen.
The 48-year-old serves as a producer on the FX series "Impeachment: American Crime Story." It follows the story of the former White House intern's affair with President Bill Clinton and the subsequent impeachment trial that came about in December 1998.
Lewinsky has raved about working with Ryan Murphy, Brad Falchuk, Nina Jacobson, and Sarah Burgess on the project, but in a recent interview, she admitted reliving the trauma from her past hasn't been easy.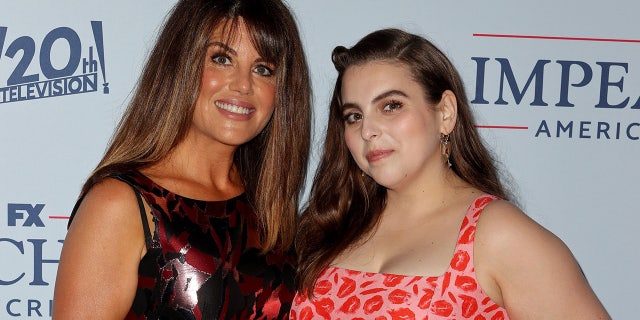 MONICA LEWINSKY RECALLS CLINTON'S 'LETHAL CHARM' THAT LEFT HER 'INTOXICATED': 'I WAS ENAMORED WITH HIM'
Significant moments in Lewinsky's life are covered in the series and there are a few that have brought her to tears, she said.
"I think Episode 5, at the end, I was extremely triggered by Sarah Paulson's performance as Linda Tripp. I just thought, 'I'm feeling how I'm feeling, but as a producer, I know this is great because there is so much emotional truth,'" she said.
The fifth episode shows Tripp's betrayal of Lewinsky. "Um, spoiler alert. Although it's history. What was happening around me that I had no idea was heartbreaking to see," Lewinsky said.
Another tough scene to watch was when she was seized by the FBI, Lewinsky said.
"Ryan directed that and he did an incredible job, and Beanie did an extraordinary job with that episode too. It was harrowing. I just started sobbing at the end of the episode," she said.
I mean, I tear up in a few places, but the end really took me back. And I think where this episode is going to be really important too is because of the social justice conversations we've been having over the last year.