White House tries to distance itself from DOJ, NSBA memos but says the meeting was 'standard practice
White House says DOJ chose memo 'approach on their own'
The Biden administration attempted to distance itself on Friday from the controversy surrounding the National School Boards Association and its efforts to coordinate with the Department of Justice and the White House prior to sending a letter to President Joe Biden which compared concerned school parents to domestic terrorists.
Asked by whether anyone at the White House requested DOJ to write the memo from Attorney General Merrick Garland or work with NSBA to craft a letter to the president, a White House official said the situation "has nothing to do with curriculum."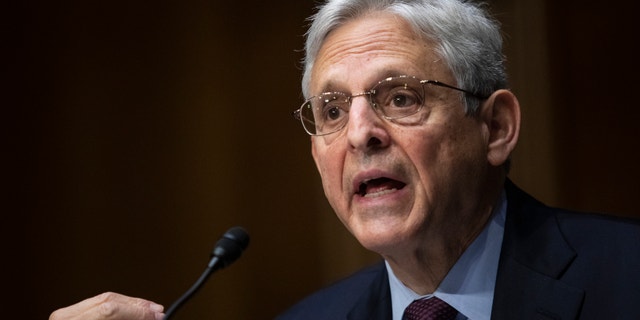 WASHINGTON, DC – OCTOBER 27: U.S. Attorney General Merrick Garland testifies before a Senate Judiciary Committee hearing on October 27, 2021 in Washington, DC. The Justice Department will prioritize redlining investigations with Garland pledging the crackdown on discriminatory lending would be unprecedented in its aggressiveness
"It is standard practice across every administration for White House officials to meet with outside stakeholders for listening sessions on a range of issues," the spokesperson said, adding that it "makes sense to ask for examples of increasingly common threats of violence if an alarm is sounded about such a trend, regardless of circumstances."
The spokesperson also claimed that the White House had no involvement in the issuance of the DOJ memo, saying the "DOJ chose to take this approach on their own."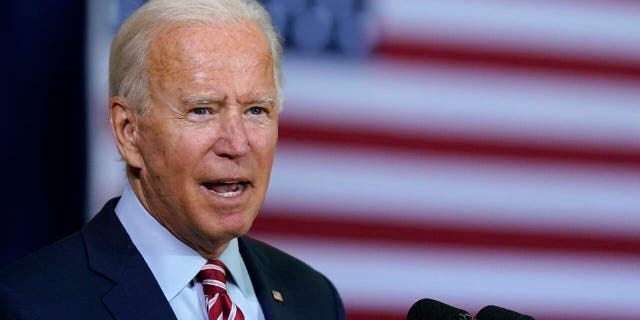 Democratic presidential candidate former Vice President Joe Biden speaks before participating in a roundtable discussion with veterans, Tuesday, Sept. 15, 2020, at Hillsborough Community College in Tampa, Fla.
"We contacted DOJ after we were notified about these threats of violence because we were concerned about the pattern, and we discussed policy – not enforcement," the White House official said.
Emails provided to show that NSBA had coordinated with the White House for weeks before it sent a letter to Biden.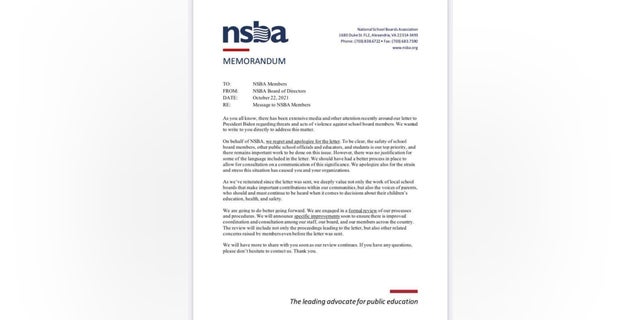 (Source: Oregon School Boards Association) (Oregon School Boards Association)
Five days later, on Oct. 4, the DOJ issued a memo directing law enforcement to investigate threats to school boards. On Oct. 22, the NSBA issued an apology for the letter.
DOJ officials tell
they are standing by Garland's congressional testimony.